Flowers can add an extra layer of joy and celebration to any wedding. Get them right and they'll get noticed and remembered for all the right reasons…
The flowers we grow, here on our farm in Kent, are beautifully different — not only do they look and smell amazing but they are grown without chemicals on a flower plot buzzing with life. Whether you pick your own flowers or we pick them for you, we know they'll make you smile. Our talented florists will also ensure that organising your wedding flowers is a simple and stress-free experience.
We offer three main wedding-flower options: PYO Wedding Flowers – where you book large buckets of flowers online and can come with your family and friends to pick; Simply Seasonal Wedding Flowers (booked online and collected from us) and Bespoke Wedding Flowers which includes a consultation to fine-tune your wedding flower requirements.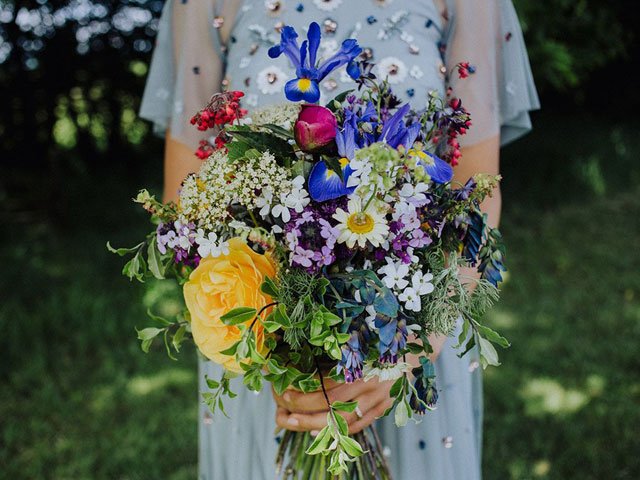 Our most affordable — and some would say most enjoyable — option is to come and pick your own flowers by the bucketful. Buckets of flowers can be booked and paid for online.
If you are on a bit of a budget, and want to keep things simple and stress-free, you can order your floral items online, choosing your colour scheme and collection time as you go.
Gorgeous bouquets, buttonholes, table arrangements and other bespoke floral items, put together using the loveliest seasonal flowers from our plot. Includes an hour's consultation.